Back on the previous page
Where Dr. Gian Paolo Tassi performs the PLDD?
PLDD is performed by Dr. Gian Paolo Tassi, specialist in neurosurgery. He was officially appointed in September 2007 by Prof. Daniel S. J. Choy (Emeritus Professor of Medicine at the Columbia University, New York , USA) as Director of the European Partners of the New York Laser Spine Center. Dr. Gian Paolo Tassi has 30 years of neurosurgical experience. He is the only one specialist in Italy to perform PLDD according to the Choy's tecnique (Prof. Daniel S. J. Choy was the inventor of PLDD and the precptor of Dr. Tassi on the PLDD in New York City, USA). This is a new method for the treatment of disc hernia and protrusion with laser and truly minimal invasive.
PLDD is performed by Dr. Gian Paolo Tassi in two italian private clinics.
The clinics are fully compliant with European standards and are perfectly equipped to perform all kind of spine treatments and surgeries.
The professional staff provides assistance 24 hours / day.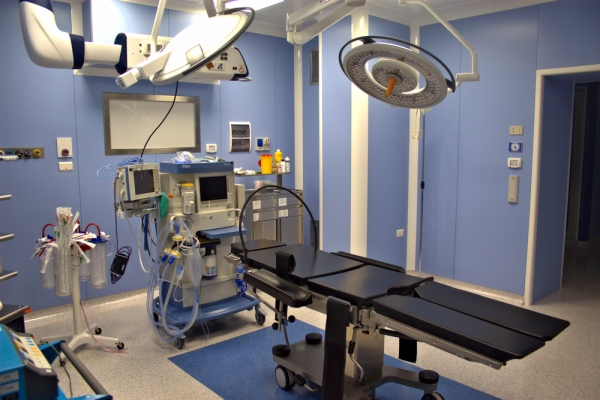 The clinic offers the following services:
• surgical treatment
• Diagnostics
• Rehabilitation (when nedeed)
The clinic offers services in accordance with high international standards. We take care of our patients from the start of treatment until the last moment of the discharge.
CASA DI CURA VILLA DEI PINI clinic in the province of Macerata
The clinic is located in a small town on the Adriatic coast and its area is very famous for the production and for the sale of luxury italian shoes brandts - Civitanova Marche (MC).
The official website of the clinic www.casadicuravillapini.it
Viale Dei Pini, 31
62012 Civitanova Marche (MC) Italy


SALVATOR MUNDI INTERNATIONAL HOSPITAL
address:
Viale delle Mura Gianicolensi, 67 - 00152 Roma (RM) Italy
Web site: www.salvatormundi.it